LaCosta Garden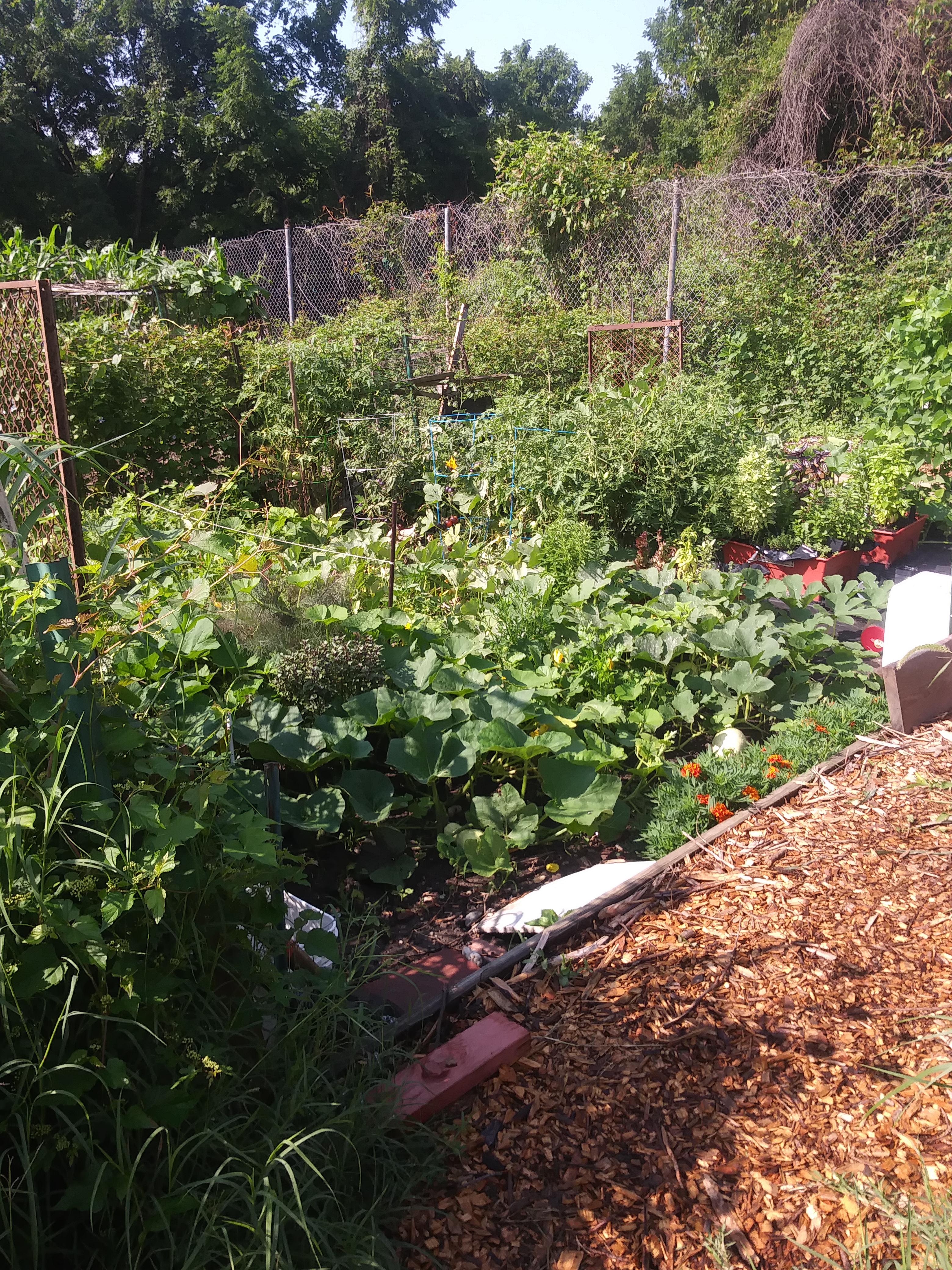 When I was a child, I spent time with both of my gradfathers in their gardens. Each one was different, my mother's father's garden was large, it supplied fresh corn and other produce for the restaurant he operated. I can remember being told to go to the garden and bring in xx ears of corn for a customer had just ordered corn on the cob.
My dad's father's garden was a study in how much one could produce in a yard in the city. His contained mostly flowers and herbs, since he was in the produce business and obtained most of his inventory from his brother's farm in a nearby town. It was a myrid of color and scents.
Being a peasent at heart, and having dirty fingernails from spending time doing blacksmithing I rented some plots form the Baltimore City Farms program. It's not a large garden, but large enough to give me daily exercise that's far more interesting than going to the gym, fresh produce and a feeling of accomplishment.
Next year(2019) I'm hoping to devote at least one of the plots exclusively to produce, herbs and flowers from Italy. Not only will it bring back memories of my childhood, but it will also be a small step in preserving my Italian heritage for my daughters and others. With that in mind, I'm hoping to use some of my own produce to use in some of the receipes I've obtained from growitalian.com